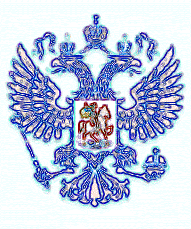 общество-ирас - MOCKBA

Obshestvo - IRAS - International Russian Literature & Art Society - Moscow
IRAS Media - Internet Publishing

Новости Кремль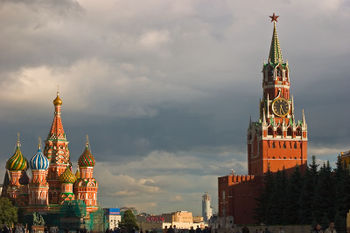 добро пожаловать - Welcome ! Herzlich Willkommen



October 17, 2008 - Kremlin News
A competent state urban planning policy is the key to preserving Russia's historic legacy.

This was the point Russian President Dmitry Medvedev stressed in his greetings to the organisers, participants and guests at the International Architecture Festival 'Architecture 2008'.

"Your annual forum, which brings together professionals from many countries, always draws great interest and public attention," Mr Medvedev said in his message. "The leading architectural bureaus and design institutes present here their promising developments and original design solutions.

The festival's main theme this year is 'The Historic City and New Architecture'. It is no secret that unique cultural heritage has become vulnerable in this age of globalisation. Unique monuments of the past are being destroyed before our very eyes or being replaced with modern copies. Nature zones are being built over and beautiful landscape reserves are being destroyed. Preservation of this priceless historical heritage depends in large part on competent urban planning policy.

I hope that your meeting will help resolve these important missions and inspire interesting new initiatives and projects. Overall, I hope it will help to preserve the historic appearance of our cities and contribute to the dynamic development of Russia's architectural and construction sectors."

The festival showcases the work of Russian and foreign architects and designers, and design, production and construction companies and organisations, architectural bureaus and studios, personal workshops and students of architecture and construction educational establishments. Russia's national architecture prize, the Crystal Daedalus, will also be awarded during the festival.
October 15, 2008 - Kremlin News
Russian President Dmitry Medvedev congratulated the staff of Internet company Mail.ru on the company's tenth anniversary.

The President's message said in particular:

"Your company has established itself as one of the leaders in the Russian information technology industry over these last years. Today, Mail.ru gives millions of Internet users in Russia and beyond the chance to communicate, keep in touch with loved ones, and learn the latest news in our country and the world. It is very important that you do not stop here but continue working constantly to raise the quality and expand the range of services you provide. It is not by chance that your number of users is increasing with every passing year.

Mail.ru can be deservedly proud of its team of high-class professionals and like-minded thinkers genuinely enthusiastic about their much-loved work. I am sure that your years of experience and the creative approach you always apply to your work will bring the company new achievements."

More than 2.5 million emails are sent through Mail.Ru every day. Mail.ru is not just an email postal service but also a portal offering more than 40 different Internet services.

October 14, 2008 - Kremlin News
Russian President Dmitry Medvedev sent a greeting to participants and guests of the 5th Internet theatre festival Theatre Web.

The message reads, in particular:
"I am glad to welcome you to this remarkable initiative by Russian cultural figures, the Theatre Web festival.

Your creative forum has stood the test of time and become one of the most promising projects that joins performing arts and information technology. Thanks to your efforts we have formed a special interactive space that gives the audience completely new opportunities.

Theatre Web performs a valuable educational mission and opens up the rich world of Russian culture. The festival helps theatre lovers from around the world to see the most vivid events of Russian cultural life in real time, and witness interesting performances involving well-known actors. And I hope that its many fans will grow from year to year."

Since the festival was established four years ago 37 productions from 17 cities in Russia and abroad, including from Kazakhstan, Latvia and Israel, have been broadcast live on the Internet. Viewers from more than 80 countries around the world have watched the performances of Theatre Web. The festival is a unique project that has no analogy in the world.

The festival will be held from 14 to 25 October 2008.

October 3, 2008 - Kremlin News
Russian President Dmitry Medvedev sent a greeting to the participants in the commemorative evening devoted to the 80th anniversary of the Russian Army Academic Song and Dance Ensemble.

The greeting reads, in part:
"Over the past decades your unique ensemble has rightfully won widespread fame and public acclaim. One of Russia's first military musical ensembles, you performed concerts at the front during the Great Patriotic War, inspiring our soldiers and officers and bringing us victory over the enemy. The current generation of aleksandrovtsev honourably continues this tradition and their art supports the Russian troops in their difficult military endeavours.

Today you repeatedly conquer prestigious venues with your inimitable performing style, effervescent temperament and perfect technique. And of course your art unites all those who sincerely love Russia and its rich culture".

The A. V. Alexandrov Russian army twice red-bannered academic song and dance ensemble is the largest artistic military ensemble in Russia.

The ensemble has more than two thousand pieces in its repertoire. They include folk songs and dances, military dances, sacred music, classical works by Russian and foreign composers and the masterpieces of world pop music.

The ensemble is world-famous thanks to its excellent voices, optimistic style of execution and tours through more than 70 countries around the world.
September 29, 2008 - Kremlin News
Russian President Dmitry Medvedev congratulated Russia's Jewish community on the Jewish New Year holiday, Rosh Hashanah.

Mr Medvedev's message of congratulations says, in particular:
"This last year has been a very successful one for Russia's Jewish community – new synagogues, educational and social establishments have opened. This illustrates the revival and development of your people's culture.

It is pleasing to see that through the centuries you have preserved the traditions of tolerance, peace, strong family ties, and make an important contribution to building up mutual understanding and harmony in society and strengthening interethnic and inter-faith dialogue".
The Russian President Dmitry Medvedev sent his greetings to the organisers and participants at the national competition Teacher of the Year-2008.

Mr Medvedev said in particular in his message:
"Your competition brings together those who devote their strength and creative energy to educating the young generation – our country's future. It is you, teachers, who play such a big part in shaping who our children will become, what kind of knowledge they will acquire and what road in life they will choose.
Russian schools today need new and innovative pedagogical ideas. They need teachers with a keen sense of the times and able to take education in Russia to a new level and make it competitive at the global level.
I am sure that your professionalism, experience, dedication and selfless labour will help to reach this goal, preserve and add to Russian teachers' fine name and ultimately help to prepare schoolchildren for the responsibilities of adult life".
The national Teacher of the Year competition began in 1990. The main objectives are to find, support and encourage talented teachers, raise the prestige of teaching as a profession and spread the teaching experience of Russia's best teachers.
The winner and competition laureates receive the Crystal Pelican, the main prize. All finalists in the competition receive the medal Teacher of the Year along with diplomas and gifts.
Fifteen finalists were chosen at the first round of the competition in St Petersburg. The absolute winner will be named on October 3 in Moscow.





Russian Bureau - moscow@obshestvo-iras.org


last update:
26-10-2008
















Legal Disclaimer:

ILLUSTRATION MODE - Site under construction
* Registration pending
IRAS assumes no responsibility for external links / web-site contents
Webmaster: Obshestvo-IRAS Media - Internet Publishing - Moscow
All rights reserved - 2004 - 2008 - Russian Federation - CIS - e-mail:webmaster@obshestvo-iras.org