PMOH – PYCHAC – RUSNAS.ORG (RHIO)

Российская Mеждунaродная Oрганизация Hаследия – Москва - Россия
ВЫ любите свою страну и свою культуру - ваше искусствоб - и все хорошее положительное в жизни ? Станьте посланником вашей страны - послом доброй воли - присоединтесь к местным РМОН РУСНАС - ИРАС команда ! - как ? Пишите нам и мы вышлем вам отвесты на все вопросы ...

RHIO-Russian Heritage International Organization – Moscow – Russian Federation

You love your country and your culture – your art and all the good positive in life ? Become an envoy for your country – an ambassador of good will – join your local RHIO (RMON) PMOH-PYCHAC RUSNAS / IRAS team ! – How ? write to us and we'll send you all the answers ....

PMOH PYCHAC RUSNAS - REI - Russian Envoys International Volunteers


Russian Heritage - Culture - Arts - History - International Relations Liaison to Russian Institutions
Representations, Societies, Compatriots & Public Diplomacy Organizations

связь * Партнёрство* Сотрудничество * Членство
Liasions * Partnerships * Co-operation * Affiliates

Changing of the Guard
May 7, 2012
We salute our Leaders and wish them Good Luck !


Thank you President Medvedev - Welcome back President Putin
| | | | |
| --- | --- | --- | --- |
| | | | |
Rossotrudnichestvo - Moscow
Russian Federal Agency for CIS Affairs, compatriots living abroad
and international humanitarian cooperation
18/9 Vozdvizhenka, 125009 Moscow - Russian Federation, Phone:+7 (495) 690-12-45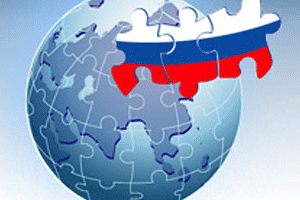 A Council to promote Russian culture abroad
02.04.2012
A new national promotion has been launched by the Russian Federation's Council of Culture abroad. The Council is headed by the Head of the FA Rossotrudnichestvo, Konstantin Kosachev.

"The Mission adopted for the Council abroad is an objective presentation of modern Russia. It should ensure and improve access to the traditions of the multinational Russian culture and its achievements, promote a positive image of Russia in the global community through a system of cultural values and benchmarks, said K. Kosachev.
The Head of Rossotrudnichestvo noted that the new body has been set up to ensure effective interaction with interested government bodies, creative associations, cultural institutions in planning, organizing and conducting cultural activities abroad.

K. Kosachev stressed that the objectives of the new organisation are a unique infrastructure of Russian Centers of Science and Culture, currently in 74 countries around the world, and by 2020, the centers will function in 100 countries.


Russkiy Vek - Russian Century

Ministry of Foreign Affairs of the Russian Federation Portal for Compatriots living Abroad, providing information on voluntary resettlement in the Russian Federation




MSRS (ICRC) - International Council for Russian Compatriots - Moscow
Novy Arbat 15, 2219 - Moscow, Russian Federation , 119019
Phone / Fax: +7 (495) 695-30-21, 695-31-70 - Phone: +7 (495) 690-51-00 - email: msrs@rambler.ru

| | |
| --- | --- |
| | |