Общество ИРАС - Obshestvo IRAS
Intl Russian Literature & Art Society - Moscow - Berlin - Jerusalem
международное Российское общество литературы и искусства
" для России, искусства и мира - Serving Russia, the Arts and Peace"


Art Division / Administrator of RMON PMOH-RUSNAS.ORG -


Liaison to Russian Intl Organizations & Institutions, Artistic,Cultural,Friendship Societies
Russian Cultural Centers, Russian Compatriots and Veterans Associations











IRAS MEDIA LIAISON








IRAS MOSCOW HDQ








IRAS RUSSIA-CIS








IRAS SOUTH URAL








IRAS BERLIN







RHIO-JERUSALEM
HOLYLAND CENTER







IRAS ISRAEL







IRAS-LIAISON
RCC TEL AVIV










SUHIS CCCP USSR
Soviet Union Historical Society









12 June 2010





Поздравляем наших друзей с Днём России!

Congratulations to our friends on Russia Day !




Russia Day - День России, Den Rossii is the national holiday of the Russian Federation, celebrated on June 12. It has been celebrated every year since 1992.






Ladies & Gentlemen,
Welcome to Russia,please rise for the National Anthem of the Russian Federation
"God bless our Russian Motherland, its Leaders,its Sons and Daughters and all of you"

(web-site visitors, please click "start" on the video)




125009, Москва - Большая Садовая - Тверская ул 27

Bolshaya Sadovaya - Tverskaya Ul.27
125009 Moscow - Russian Federation

e-mail: moscow@obshestvo-iras.org
Metro Station: Mayakovskaya









In days RMON PMOH (RHIO) RUSNAS - 7th GA
June 29-30, 2011 - St.Petersburg


Добро пожаловать - Welcome to Moscow !




update: 22 August 2010






IRAS Liaison to International Russian Organizations & Institutions













PMOH(RMON)-RHIO



"для России, искусства и мира"
"Serving Russia, the Arts and Peace"



РИАС - Российское международное общество искусcтва
Москва- Санкт Петербyрг - Российская Федерация

RIAS - Russian-International Art Societies - Umbrella Art Org. - Moscow - St. Petersburg - Russian Federation







IRAS - IHI - Travel - International Tourism - Moscow - Berlin - Jerusalem
New Joint Venture - Join the IHI International Team

IHI is an offical IRAS Sponsor





Important Contact Information: - Moscow Tourist Information Centre - Gostiny Dvor
- Moscow - Russia - 103012 - Russian Federation
Telephone: +7 (0)95 232 5657 - Email: info@moscow-city.ru -Website: www.moscow-city.ru



Есть вопросы? Проконсультируйтесь с нашим менеджером
ПРЯМО СЕЙЧАС по телефону +7-495-234-4074

123001, г. Москва, Садовая-Кудринская ул., 20
.
.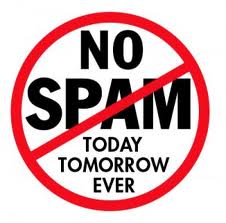 FIGHT SPAM !!!
REPORT ABUSE !
We are seeking multi-lingual volunteers & representatives for our Russian and International liaison offices, Russian,English,German, French, Italian, Spanish and other foreign languages essential.
Good interpersonal skills and good knowledge of Russian Art and Culture required.
Applications to: admin@obshestvo-iras.org or moscow@obshestvo-iras.org

---


for Obshestvo-IRAS Media - Internet Publishing - Moscow
All rights reserved - 2004 - 2010 - Russian Federation - CIS
- e-mail:webmaster@obshestvo-iras.org


Disclaimer: Illustration - Site under construction - * Reg.pending

Webmaster/RMON PMOH-RUSNAS.ORG -Obshestvo IRAS assume no responsibility for external links / web-site contents ...
---
Review Webmaster's Blacklist - Important please read ! - Domain Name abuse - Identity theft - Spammers - Scammers - Phishers etc
Fight Spam - Report any Abuse to webmaster@pmoh-rusnas.org or admin@obshestvo-iras.org

AS VOLUNTEER ORG. WE NEVER ASK/RECEIVE MONEY - OFFER GAMBLING OR OTHER PAYABLE SERVICES !
If done in our name - it's a SCAM to be reported immediately - Thanks for your understanding and cooperation !
RMON PMOH-RUSNAS.ORG - SUHIS CCCP USSR - HISTORICAL SOCIETY - RIAS - OBSHESTVO IRAS
(OBSHESTVO IRAS: INTL ART SPONSORS PLEASE REVIEW THE SPONSOR INFO SECTION)
---








IMPORTANT NOTICE : CONFUSION ABOUT "RUSNAS"
We are not connected in any way to the Indonesian Company "Riset Unggulan Strategis Nasional- RUSNAS"!

PMOH-RUSNAS.ORG or in English RHIO-Russian Heritage Intl Org is a Russian abbreviation .
PMOH is the cyrillic term for RMON - RUSsiiskaya Mezhdunarodnaya Organizatsiya NASlediya or in short RUS NAS.