RHIO (PMOH)-Russian Heritage Intl Org. Moscow - Jerusalem Holy Land Center - Центр Святой Земли Иерусалим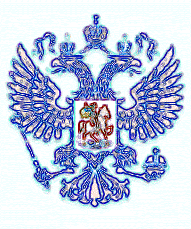 Obshestvo IRAS -- RKC - RCC Tel Aviv - Liaison

Общество ИРАС - международное Российское общество литературы иискусства
"для России, искусства и мира - Serving Russia, the Arts and Peace"

Gil Pahl - Tel 052-6660803 - Irene Yavchunovsky - Tel 050-3011394
email: israel@obshestvo-iras.org



Russian Center for International Scientific and Cultural Cooperation
to the Ministry for Foreign Affairs of the Russian Federation

Head of the RKC-RCC in Tel Aviv : His Excellency, Director Dr. Alexander Kryukov
Admin: Manager : Vera Yedidya - Ext.104 / Secretary : Julia - Ext. 101

web-address: israel.rusintercenter.ru Russian Embassy Tel Aviv www.israel.mid.ru



"Russia will always be a part of our Being, where-ever we are! - She will never forget us, nor will we ever forget her"
RHIO/PMOH - June 2004
Поздравление с Новым годом от РКЦ в Тель-Авиве

We wish you all a Happy New Year 2010!
December 31, 2009,The Kremlin, Moscow

New Year's Address to the Nation
PRESIDENT OF RUSSIA DMITRY MEDVEDEV: Citizens of Russia, Friends,

Tonight, I have a few unique minutes when I can address each and every one of you.
The outgoing year was not the easiest in our country's life. Above all, I want to thank you for bearing up together. Together we have got through the difficulties, and we can therefore start moving forward to build a strong and modern country with a stable smart economy. We will do everything possible to make the lives of each of us safer and more comfortable.

This coming year will see us mark the 65th anniversary of Victory. It is our common duty to look after those who fought for our freedom. We need to be worthy of the victory they won. We still have much work ahead. The New Year is a new opportunity and we must not let it slip. The success of our undertakings depends on each of us, on what each of us does for our families, for our country.

New Year is our cherished family holiday. Today, we are all thinking of our loved ones, our parents, who we wish good health. We think of our children. We love you and we place our hopes in you. We want you to succeed in all your endeavours and we want you to be happy.
Dear friends,
The New Year is just around the corner now. Only a few moments remain. It is time to make our New Year's wishes. May your biggest dreams come true, and may you always have your loved ones close by. I hope that all will go well.

I wish you all happiness. Happy New Year 2010!





And we will preserve you, Russian speech, The great Russian word.We will keep you free and pure,And pass you on to our grandchildren,Free from bondage forever! - Anna Akhmatova




Здравствуйте - Shalom - Welcome !
Welcome to the Russian Cultural Center in Tel Aviv
Obshestvo IRAS Liaison
FREE Russian language courses for children aged 7 to 12 years from Russian-speaking families.
Admission to the group is limited and subject to the interview results.
RKC - RCC - Tel Aviv - Oct. 2009
"PUSHKIN" - 27, Montefiore St. Tel Aviv - Tel:03-5251501 - Fax:03-5251504
email:pushkin@pushkin.co.il - www.pushkin.co.il

Café Pouchkine - 26/5 Tverskoď Boulevard - Moscou - Russie
Tél. +7 495 229 55 90

Pushkin House - London's Russian Cultural Centre
5A Bloomsbury Square - London WC1A 2TA - United Kingdom
T: +44 (0) 20 7269 9770 - F: +44 (0) 20 3116 0151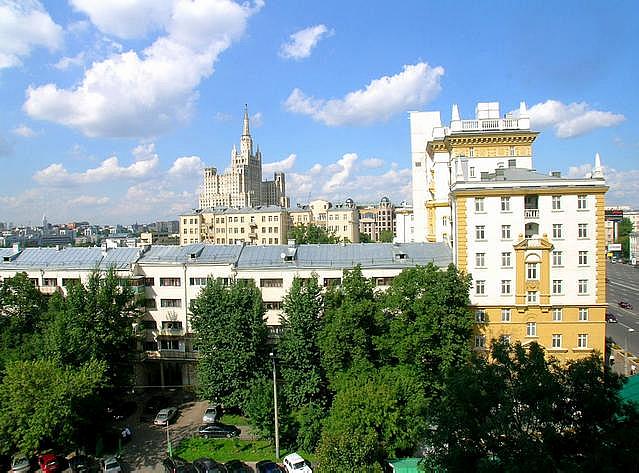 РИАС - Москва - Санкт-Петербург - "для России, искусства и мира"
RIAS - Russian-International Art Societies - Russkie Mezhdunarodnie Obshestva Iskusstva - Umbrella Art Org. - Moscow - St. Petersburg - Russian Federation
22.10.2008
С 7 по 21 октября в Тель-Авиве, в Российском культурном центре, проходила выставка фонда «Московское время», где были представлены парные фотографии 80-х годов XIX века и начала XXI века. Всего было экспонировано порядка 60 видов Москвы из Найденовских альбомов в сравнении с современными снимками, а также фотографии московских типажей.
Important Contact Information: - Moscow Tourist Information Centre - Gostiny Dvor
- Moscow - Russia - 103012 - Russian Federation
Telephone: +7 (0)95 232 5657 - Email: info@moscow-city.ru -Website:www.moscow-city.ru


Obshestvo IRAS - IHI - Travel - International Tourism - Moscow - Berlin - Jerusalem
IHI - Israel Holiday International, is an offical IRAS Sponsor and TAL HOLIDAYS Partner.
Есть вопросы? Проконсультируйтесь с нашим менеджером
ПРЯМО СЕЙЧАС по телефону +7-495-234-4074
123001, г.

Москва

,

Садовая-Кудринская

ул

.,

20