Здравствуйте - Shalom - Marhaba !
Welcome to the Russian Cultural Center in Tel Aviv
Obshestvo IRAS Liaison
April 2010 - RCC Program
* ANNOUNCEMENTS / HIGHLIGHTS *

April 8, 2010 - Thursday, 18:00

"Leningrad in Tel Aviv"

Inauguration of exhibition of works by artists

Valentine Skachkov and Larissa Boyeva,

Members of Peter's Academy of Arts and Sciences - (St. Petersburg).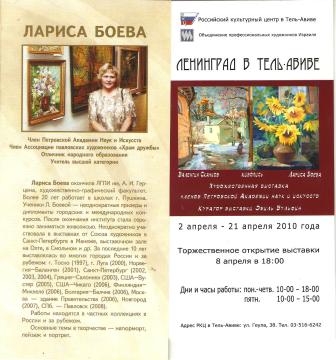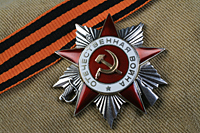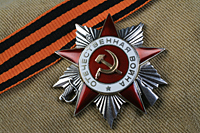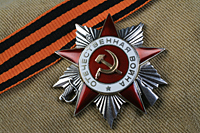 International Poetry Competition
on the 65th anniversary of the Great Victory
Moscow Union of public associations - associations of friendship with the peoples of foreign countries (IHSN), the Government of Moscow - partner of Federal Agency Rossotrudnichestvo - announce a poetry contest on the 65th anniversary of Victory in Great Patriotic War.

Applicants to be accepted must have written 5-6 poems in Russian on the theme of the Great Patriotic War (up to 5 printed pages).

Poems must be accompanied by a brief biography and color photo of the author.

Works to be send to the competition commission, set up by the Russian Cultural Center in Tel Aviv, the email address ruscenter.isr @ gmail.com before 15 May this year.


As a result of the competition in October 2010 the anthology "And remember the world is saved .... " will be released.
Presentation of the book is scheduled for November 2010 in the framework of the International Conference "Art and people's diplomacy" (Moscow).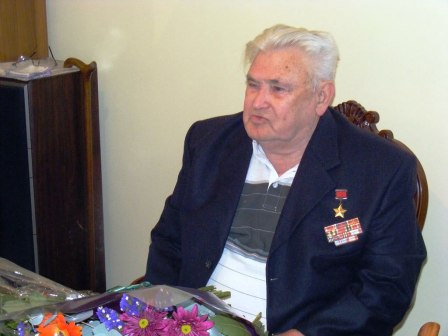 Congratulations to Yacov Tsalevich Forzun
Hero of the Soviet Union
8 April 2010,Staff of the Rossotrudnichestvo Representation in Israel together with the Consul General of Russia in Haifa, IV Popov and representatives of veterans' associations of Israel have visited the one living Hero of the Soviet Union in Israel, Yacov Tsalevich Forzun, awarding him the Jubilee Medal - 65th Victory Anniversary >>>>>>more >>>>>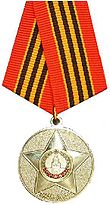 65 лет Победы в Великой Отечественной войне 1941 - 1945


65th Anniversary of Victory in the Great Patriotic War 1941 - 1945
April 2010 RCC Activities




6 April 2010,"Comedy on the screen" third evening with well-known Russian-Israeli writer, satirist, screenwriter & editor Alexander Kanevsky







6 April 2010, "France Year" in Russia - the RCC has opened a comprehensive exhibition devoted to French history and culture.







8 April 2010,Congratulations to Yacov Tsalevich Forzun
Hero of the Soviet Union







8 April 2010,Russian Officals honor war veterans in Or Akiva,awarding medals "65 Years of Victory in Great Patriotic War of 1941-1945."







8 April 2010,"Leningrad in Tel Aviv" exhibition, St. Petersburg artists Boyeva Larissa and Valentine Skachkov was inaugurated.







11 April 2010,RCC Exhibition "Russia has returned to me faith in myself ..." dedicated to 170th anniversary of the great French writer Emile Zola.







11 April 2010, Ashdod - Grand opening "The Colors of Israel" exhibition
Victor Kinuso, Herman Nepomnyastchy, Boris Gaiman, Benny Kalinsky.







15 April 2010,3rd concert "Muses fought for the victory" organized by the Union of soldiers, guerrillas - disabled & veterans from the war against Nazism







16 April 2010 -RCC anounnced winners of youth contest "And remember the world is saved " to attend international conference in Moscow







26 April 2010,the Intl conference of the creative competition winners "And remember the world is saved ..." was opened in Moscow.







27 April 2010 - Jubilee Medals
"65 Years of Victory in the Great Patriotic War of 1941-1945" awarded to Veterans in Beit Shemesh







28 April 2010 - Meeting with leaders and activists from Tatarstan at the RCC Tel Aviv








29 April 2010, Rishon Le Zion - Exhibition of artists from the Soviet Union and CIS countries living in Israel








30 April 2010 ,the staff of the Rossotrudnichestvo in Israel attended a meeting with the leaders, organizers and volunteers of Project "Limmud" at the Yitzhak Rabin Center in Tel Aviv











Headoffice: Rossotrudnichestvo
Russian Federal Agency for CIS Affairs, compatriots living abroad and on international humanitarian cooperation
18/9 Vozdvizhenka, 125009 Moscow - Russian Federation, Phone:+7 (495) 690-12-45







MSRS (ICRC) - International Council for Russian Compatriots - Moscow
Novy Arbat 15, 2219 - Moscow, Russian Federation , 119019
Phone / Fax: +7 (495) 695-30-21, 695-31-70 - Phone: +7 (495) 690-51-00 - email: msrs@rambler.ru






PMOH-RHIO
Mockba

---