PMOH-RUSNAS.ORG - Центр Святой Земли Иерусалим - RHIO - Russian Heritage Intl Org. - Jerusalem Holy Land Center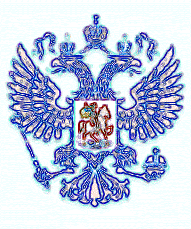 Общество ИРАС
Mockba
PMOH-Obshestvo IRAS - RCC Tel Aviv - Liaison
Общество ИРАС - международное Российское общество литературы и искусства
International Russian Literature & Art Society in Israel - Tel Aviv Office

"для России, искусства и мира - Serving Russia, the Arts and Peace"

G. Pahl - Tel 054-4605497 - Irene Yavchunovsky - Tel 050-3011394
email: israel@obshestvo-iras.org - rcc-tel-aviv@obshestvo-iras.org



Representation of the Russian Federal Agency Rossotrudnichestvo in Israel
Head of the Rossotrudnichestvo Representation in Israel and the RCC in Tel Aviv :

His Excellency, Director Dr. Alexander Kryukov
Assistant Head of Mission : Denis Parkhomchuk

Admin: Manager : Vera Yedidya - Ext.104 / Secretary :Eleonora - Ext. 101
web-address: isr.rs.gov.ru
12 October - military-historical conference in Haifa,
"The defeat of militarist Japan - World War II."
conducted by the Haifa Branch of the War Veterans Union of the fighters against Nazism



And in the Pacific ended the campaign ..." Haifa, 12 October 2010 the District Committee of the Veterans Union of the Second World War - the fighters against Nazism (leader Eugene Lebengard) held a military-historical conference "The defeat of militarist Japan - World War II."

Before the beginning of the conference, participants received ribbons and reviewed an exhibition of photos of the Great Patriotic War, provided by the Russian Cultural Center in Tel Aviv, as well as detailed maps of the campaign of the Soviet Army against the Kwantung Army in Manchuria, occupied by Japan.

The audience welcomed the Consul General of Russia in Haifa, Igor Popov, the head of the department of culture of the municipality Dr. Alex Krasnoselsky and Isaac Smorodov, head of the Haifa branch of the Union of soldiers and partisans - the disabled and veterans of the war against Nazism.

The honored guests noted the importance of activities to preserve the historical truth about the real winners in the Second World War, and welcomed the introduction of the new Russian military glory day - 2 September - marking the end of World War II.

The Head of Rossotrudnichestvo Representation Office in Israel, Alexander Kryukov, presented a copy of the Victory Banner, recently delivered to the Russian cultural center in Moscow, and spoke about the dramatic events of the last day of the war against Nazi Germany prior to hoisting the Soviet flag over the Reichstag building in Berlin.

Then the chief organizer and host of the conference, E. Lebengard gave a thorough report about the carefully prepared and brilliantly conducted campaign of the Soviet Army in the Far East in August 1945.
He spoke about the heroic actions of Soviet and Mongolian soldiers in unfamiliar natural and geographical conditions of mountain wilderness of Manchuria were the Kwantung Army was smashed.
Selfless acts of the Pacific Fleet, Amur Flotilla sailors who inflicted a decisive defeat of the Japanese Navy were recounted.
The rapid onset of the Soviet Army, who undertook a number of brilliant land, sea and landing operations which came unexpected for the enemy , resulted in mass surrender of Japanese troops (about 600 thousand troops, including 148 generals) and the signing of Japan's act of surrender on Sept. 2, 1945.

The veterans shared memories of those dramatic days when they were the combatants - the former officers and privates, border guards, tank drivers, engineers and sailors.
They talked about fighting everyday life, the heroism of Soviet soldiers and remembered fallen comrades ...

At the Conclusion of the conference the unique Soviet-American documentary film about the war against militarist Japan, which concluded with the signing the Japanese surrender aboard the battleship Missouri was shown.

After the conference ,the staff of the Rossotrudnichestvo Representation visited a small military history museum at Haifa District office of the War Veterans Union.

A.Kryukov donated a colorful album of Sevastopol - a city of Russian military glory to the museum .

Press-service office of the Rossotrudnichestvo in Israel.


--------- part 3 ----------