PMOH-RUSNAS.ORG - Центр Святой Земли Иерусалим - RHIO - Russian Heritage Intl Org. - Jerusalem Holy Land Center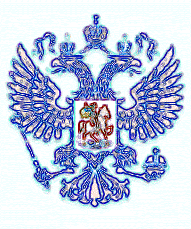 Общество ИРАС
Mockba
PMOH-Obshestvo IRAS - RCC Tel Aviv - Liaison
Общество ИРАС - международное Российское общество литературы и искусства
International Russian Literature & Art Society in Israel - Tel Aviv Office

"для России, искусства и мира - Serving Russia, the Arts and Peace"

G. Pahl - Tel 054-4605497 - Irene Yavchunovsky - Tel 050-3011394
email: israel@obshestvo-iras.org - rcc-tel-aviv@obshestvo-iras.org



Representation of the Russian Federal Agency Rossotrudnichestvo in Israel
Head of the Rossotrudnichestvo Representation in Israel and the RCC in Tel Aviv :

His Excellency, Director Dr. Alexander Kryukov
Assistant Head of Mission : Denis Parkhomchuk

Admin: Manager : Vera Yedidya - Ext.104 / Secretary :Eleonora - Ext. 101

web-address: isr.rs.gov.ru


---part 2---




Victor Mikhailovich Los (1938 - 2010)
in Memoriam
16 August 2010 - The Directorate of the Russian Cultural Center regrets to report the tragic death of a famous Russian-Israeli artist and art teacher Victor Mikhailovich Los (city of Ashkelon).

VM Los graduated from Simferopol Art College. M. Samokisha and graphic arts department of the Odessa Pedagogical Institute. K. Ushyns'kogo. Many worked in the field of theatrical scenery, book illustration, industrial and graphic arts, painting.
The artist was a very creative person and experienced master - follower of the Russian school of realistic painting.
Victor Los will be remembered by Russian and Israeli art lovers for his works that were exhibited in Russia, Ukraine, America, Israel and other countries.
The visitors at the RCC appreciated the artistic gift of V.Los, who successfully held his solo exhibition in the RCC in December 2009 , which presented the landscapes, portraits and watercolors painted in the four decades of creativity.

The RCC team expresses its deep condolences to the friends and relatives of Victor Mikhailovich Los.

His memory will remain with us, like his work - good, fair, sincere, genuine ...


Peace be upon him!


--------- part 3 ----------