Moscow_Russian_Federation src=/iras-moscow/moscow-office.jpg border=0>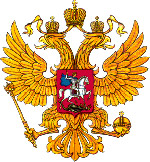 общество-ирас - MOCKBA
Obshestvo - IRAS - International Russian Literature & Art Society - Moscow
IRAS Media - Internet Publishing


добро пожаловать - Guests - Visitors - Artists - Welcome to Russia!
Gäste - Besucher - Künstler - Herzlich Willkommen in Russland




Russian Community Activists Rewards reception 16 Dec 2008 RKC-RCC Tel Aviv

"Russia will always be a part of our Being, where-ever we are!
She will never forget us, nor will we ever forget her"
(hgp - rhio/pmoh 2004 founding assembly)

RHIO (PMOH) Russian Heritage International Org
Moscow - Berlin - Jerusalem







Gallery of
Modern Ural Art

E - mail: rusart@rus-art.com -Phone, fax: +7 (3432) 75-97-24 -Phone: +7 (3432) 75-93-64
Write us: SIAMS Ltd., P.O.B. 96, Glavpochtamt, Ekaterinburg, 620151, Russia
Presentations Center: room 218, Mira street 19/5, Ekaterinburg, Russia










Leninskij Prospekt 95a - 119313 Moskau
Tel. +7 495 9362457-60 - Fax +7 495 9362232 - info@moskau.goethe.org












Kremlin News - January 7, 2009

The Russian President Dmitry Medvedev wished Orthodox Christians, and all Russians, a happy Christmas.

He said: "For centuries this celebration has been an inextinguishable light of faith, hope and love for people. At this time our thoughts turn to all those enduring values which lie at the foundation of Christian civilisation as a whole, and which nourish orthodox culture. The celebration of Christmas brings harmony, kind thoughts, mercy and mutual respect into our lives.

Today the Russian Orthodox Church, and indeed the followers of other Christian confessions help the needy, take care of their families and children, as they also care for the moral health of society, and the strengthening of moral foundations. I am certain that continuous attention to these most important questions will allow the spiritual renaissance and renewal of Russia in the future."

The President and his spouse attended a Christmas service that was held in the Cathedral of Christ the Saviour.







Kremlin News - December 31, 2008

The Russian President's New Year Address to the Nation.

Dear friends!

We will soon be seeing in the New Year, greeting 2009.

Getting straight to the point, I would like to give you all my best wishes for this, everyone's favourite celebration, when we take a moment to remember the past year, in which we saw happiness and disappointment, joy and loss. We each have our own experiences, and now is the time to remember them. And all our individual lives, actions and feelings are what combine to make our great country, Russia.

We have already proved how much we can do together, that we can triumph. And this year our nation has been sorely tested, and has come through with confidence and dignity, thanks to you – its citizens. I am certain that we will be able to deal with whatever difficulties we may meet in the future. And also that the state will do everything it can to make this possible.

In a few moments the dates on the calendars will change, but our essential values remain unchanging, these values – devotion to our loved ones, friendship, loyalty, sympathy and charity - remain as an anchor for us at all times. They give us strength in any difficult situation and help us not just overcome difficulties but raise us to new heights.

Now, in these minutes I would like to turn to our parents and thank them for their care and understanding, and wish them above all good health. We really do need you, and you are very dear to us. I would like also to congratulate our children on this holiday. We will do everything we can to make sure you are happy, but remember, that a lot depends on you yourselves.

Dear friends. It is time to greet the New Year. Let us take this moment to wish our loved ones, our dear ones, well. Wherever we are seeing in this New Year – whether we are at home, among friends, or even at work, now we are thinking about our nearest and dearest.

New Years Eve is a time of hope. I wish each of us peace, love and the fulfilment of all your wishes.

I wish you happiness! Happy New Year!







Kremlin News - December 26, 2008

MOSCOW, GOSTINIY DVOR.

Russian President Dmitry Medvedev wished Muscovites happy new year at a reception on behalf of the Mayor of Moscow.

In his address to the reception, the President emphasised the need in the coming New Year not just to maintain the high pace of development, but also the social standards which have been ensured recently.

According to Dmitry Medvedev's speech, the coming year will test both the endurance of those management systems which have developed over recent years, and also the ability to work in the difficult conditions of the crisis.





Kremlin News - December 23, 2008

The ceremony for the presentation of state awards was held in the Kremlin.

Russian President Dmitry Medvedev presented state awards of the Russian Federation to outstanding Russian citizens.

The awards ceremony is traditionally held in the Catherine Hall at the Kremlin.





for more news from the Kremlin - please click here

New Guests / Members:

IRAS Vocal Artists Soprano Shirelle Dashevsky, Ella Pesikh and Maria Kobelskaia

Ardani Artists Management:Sergei Danilian, President & CEO Gaiane Danilian, Vice-President & CFO
Mariinsky Theater of St. Petersburg, Kirov Ballet,Opera,Orchestra: Valeriy Gergiev, Artistic Director

Eifman Ballet of St. Petersburg: Boris Eifman, Artistic Director

Nikolay Tsiskaridze - "Kings of the Dance"
Mariinsky Theater,Ballerina Diana Vishneva

Art Photographer Leonid Padrul,Ardani Photographers:Valentin Baranovsky,Natalia Razina,Sergey Bermenyev,Armen Danilian,Paul Kolnik,Chris Ramirez,Aleksander Vengerov,Nina Alovert,Laura Loustarinen,Marco Berggreve,Olexander Putrov
Franziska Bulban,

"Moscow Time" Fund Honoray President : Dmitri Zimin (www.mos-time.ru)

Moscow Business Community: Alexander Shelemekh and Helen Lloyd (FIPRA International - TMI)

Deutsche Gäste:
Martin Puttke (Ballettdirektion aalto ballett Essen), Matthias Schmiegelt (Management Tanztheater Wuppertal), Hans Sandig (Management Sasha Waltz) und Daniela Kurz (Direktion Ballett Nürnberg). Stephan George von der Imhoff-Stiftung und Andreas Schmitz von der KunstSalon Stiftung, Geigerin Natasha Korsakova (Kunstsalon Köln)und Pianistin Kira Ratner.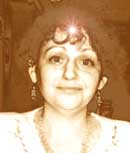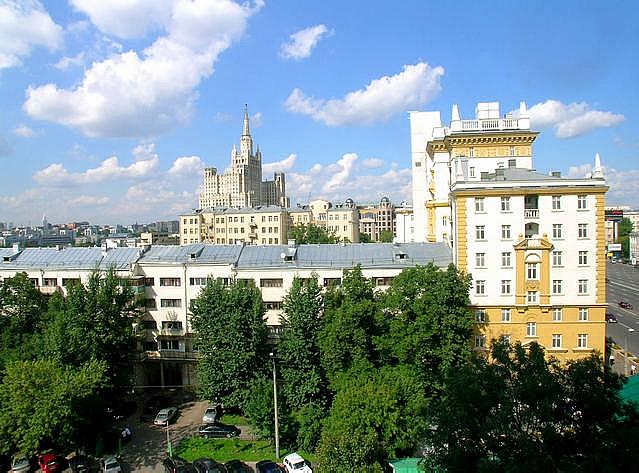 Evelina Rakitskaia - IRAS Moscow Bureau Chief and the IRAS Family
warmly welcome you home !

Congrats to Anastassia Ivanova !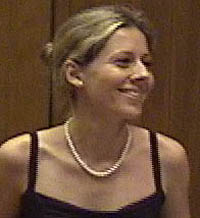 Anastassia just received her Doctor Of Musical Arts degree in Piano Performance from the University of Maryland, College Park and holds Bachelor's and Master's Degrees in Piano Performance (Summa cum laude) from the Moscow State Tchaikovsky Conservatory.
She also completed a semester of post-graduate studies at the Trinity College of Music, London, UK.
Ms. Ivanova is on piano faculty at the Washington Conservatory of Music.

Obshestvo IRAS - Mission Statement (English / Russian)


Moscow Office e-mail contact: moscow@obshestvo-iras.org
Welcome ! You have reached IRAS 1 the Moscow Headoffice Navigator
Please follow the LEFT & CENTER LINKS to your desired site destinations


IRAS Public Relations

Irina Mauler

IRAS Director Public Relations

IRAS Media

Elena Orlova

IRAS Chief Editor and Media Director
IRAS

- Israel



Irene Yavchunovsky


IRAS Country Director Israel & Ukraine


Lubov Znakovsky

IRAS Tiberias Representative

IRAS

- Russia



Hans-Günter Gil Pahl (RHIO Chairman)


IRAS Chief Coord.-Liaison & Intl Rel


Open Position
RHIO (PMOH)/ IRAS Director - Russia-CIS


Evelina Rakitskaia
IRAS Moscow Bureau Chief

IRAP Promotions




Arts - Events - Organizers - Israel

IRAS Sponsors



New Sponsor Campaign -Fall 2008


IRAS Artists



Alexander Povorotzky -IPO
+++ 01 June 2008 :IRAS - DETKI-74.RU - ERA IZDAT join forces for new ventures +++ Evelina Rakitskaia appointed IRAS Moscow Bureau Chief for Russia & CIS +++

IRAS - DETKI-74.RU



Elena Shmygina - Chelyabinsk -Russia

Joint Venture - Affiliate Director

IRAS - ERA IZDAT
Publishing House


Evelina Rakitskaia - Moscow-Russia

Joint Venture - Affiliate Director


New Joint Venture " ERA & Selena - International Book-Store "
Obshestvo IRAS - Media " E.RA Publishing News Moscow "

IRAS - IRCC Liaison



Director-General: Alon Reshef
Tel Aviv-Moscow

IRAS - "VVS" Ru Liaison
Valerie-Vishnevskaya-Society -Moscow-St.Petersburg




Imperial-Russia 1868 - VVS Art Salons

Russian Art Promotions

International Art & Cultural Events

IRAS - ANNA Choir
Shchyolkovo, Moscow
Director: Anna A. Medvedeva



Youth choir, founded in 1991 at Holy Trinity Cathedral, the main church of Shchyolkovo (Moscow region). Main activity is participation in Ortodox liturgies. Besides servicing in the church, the choir takes active part in the cultural life of region, including concerts in hospitals, schools, military units etc

IRAS - RCSC-Malta
36, Merchants Street,Valletta VLT10 Malta
Phone: (356) 2122 2030 - Fax: 2124 4512
E-mail: rcscmalta@onvol.net

RHIO (PMOH) Jerusalem Holy Land Center
Russian Presence in the Holy Land
Russian Compound - Jerusalem


IRAS - RCC USA
1825 Phelps Place NW
Washington DC,20008
Tel. (202) 265-3840; Fax: (202) 265-6040 - e-mail: rcc@rccusa.org.

IRAS - Russian Society in Great Britain (UK)
Tel.: +44 (0) 7779 436 455

e-mail: secretary@russian-society.org.uk

IRAS - Berlin
Deutsches Buero - German Liaison GOV/NGO Goethe Inst. - Cultural Associations - Art Societies

IRAS - RHWK Berlin
Das Russische Haus der Wissenschaft & Kultur - (RCSC - Berlin)
Friedrichstr. 176-179, 10117 Berlin
Tel. +49 30-20302-25138





RKC - RCC Tel Aviv
Russian Cultural Center in Tel Aviv - Israel

IRAS - RCC Liaison Office - Tel Aviv - Israel









---

Russkiy Mir Foundation



Tel.: +7 (495) 981-5680 / 981-5691
Mosfilmovskaya, 40 - 119285, Moscow,Russian Federation
e-mail:admin@russkiymir.ru




---















IRAS Novosti Iskusstva (Art News) in Russian

новости искусства на русском:

Odessa - Ramat Gan





Crimea - Ukraine
Nataniya - Israel
Feb 7 & 9 th 2008

* In Memoriam *





















www.obshestvo-iras.org
moscow.obshestvo-iras.org


berlin.obshestvo-iras.org


israel.obshestvo-iras.org
irap.obshestvo-iras.org







last / next update:
05-Jan-2009





Admin. Announcements





Obshestvo IRAS is the Intl Russian Affiliate of the RHIO (PMOH)
established 2004 in Moscow - Russian Federation




Important clarification:
the former name "Israeli-Russian Art Society - Israel - Russia - CIS " (the Israeli-Russian Branch) was changed in June 2008 in order to better reflect is unique position within the RHIO (PMOH).
Guests & Visitors might still encounter the old name on various documents and search engine references as it will take some time with regards to a full update in the internet
Sincerely - IRAS Admin. 23-8-08






IRAS - IHI - Travel - International Tourism - Moscow - Berlin - Jerusalem
New Joined Venture - IHI is an offical IRAS Sponsor







Legal Disclaimer:

ILLUSTRATION MODE - Site under construction
* Registration pending
IRAS assumes no responsibility for external links / web-site contents

Webmaster: Obshestvo-IRAS Media - Internet Publishing - Moscow
All rights reserved - 2004 - 2009 - Russian Federation - CIS - e-mail:webmaster@obshestvo-iras.org






Есть вопросы? Проконсультируйтесь с нашим менеджером
ПРЯМО СЕЙЧАС по телефону +7-916-678.4273